11-Year NFL Veteran, College Football Coach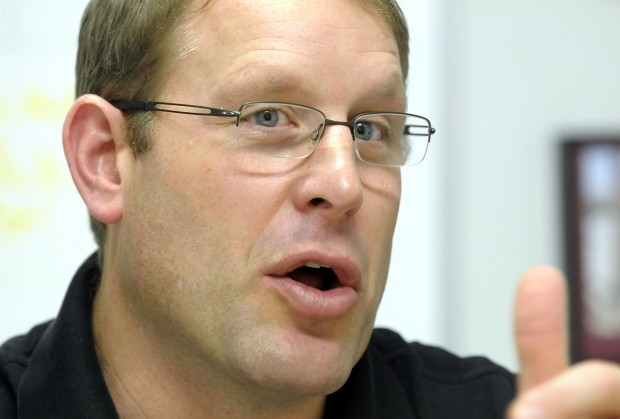 Scott Gragg played 11 seasons in the National Football League with the New York Giants, San Francisco 49ers, and New York Jets.  He started in 151 NFL games, including 112 in a row.  He was named to the NFL's All-Pro team in 2002 and received the Bobb McKittrick Award (Outstanding Offensive Lineman) while playing for the 49ers.
scottgragg

Scott was a second round NFL draft pick in 1995 by the Giants.  He is a graduate of the University of Montana (1995) with a degree in mathematics, and attained his Masters in Teaching in 2009 at George Fox University.

He was one of the most outstanding football players in Montana Grizzly history, playing offensive tackle, where he currently serves as the Assistant Coach/Recruiting Coordinator.  Previously he served a four-year stint as the head football coach at Silverton High School in Oregon, leading his teams to the state playoffs twice (2007 and 2008).

He is the only player in Montana school history to receive the Paul Weskamp Award (Outstanding Offensive Lineman) three times, earning the award in 1992, 1993, and 1994.  He was an All- Big Sky Conference selection all three of the seasons that he started, as well as a three-time Big Sky all-academic team pick.

He started in the 1994 East-West Shrine Game and the Senior Bowl, and to date he is the only Montana player ever selected to play in the Senior Bowl. He was named to several All-American teams following his junior and senior campaigns.

Scott and his wife, Toni, have a daughter, Anna, 13, and a son, Brian, 11.