UCLA BB Player, President-Founder, Capital Ministries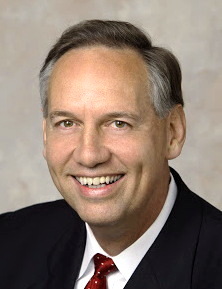 Ralph Drollinger played under Coach John Wooden, learning lessons from his legendary coach that are still with him today—lessons that are for all of us.
Drollinger was a two-time academic All-American at UCLA, and the first player in NCAA history to go to the Final-Four Tournament four years in a row. He is most remembered for his game against Kentucky in the 1975 Championship in San Diego, Coach Wooden's last game, where he played a key role in the Coach's final championship.
Drollinger turned down professional basketball contracts with the Boston Celtics, the New Jersey Nets, and the Seattle Supersonics to play with "Athletes in Action", which at the time was one of the best amateur teams in the world. For years they traveled the globe, representing America in many prestigious foreign tournaments.
He then served as Executive Director of "Sports Outreach America", the umbrella organization of America's 84 sports ministries. During those years, Ralph saw firsthand how athletes can become life-changing influencers.
In 1997 he sensed a need to begin to reach out to a different "people group" - politicians, and so off to Sacramento he went. Ralph directs work with elected officials in Sacramento, and has developed a presence outside of California, one State Capitol at a time, with full-time offices of influence working with legislators in the State Capitols of Oregon, Pennsylvania, North Carolina, Nebraska, South Carolina, Tennessee and Virginia. Additionally he is now working directly with our national leaders in Washington, D. C., teaching Bible studies to White House Cabinet members.
Ralph resides in the Santa Clarita Valley with his wife, Danielle and three children, John, Susan, and Scott.