Former Colombo Crime Boss, Author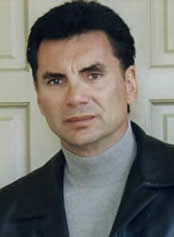 "A Man With a Past Has Hope for the Future" - Just a few years ago, Michael Franzese was a member of the legendary Colombo Family and dubbed "The Prince of the Mafia" by Tom Brokaw.  He was identified as "one of the biggest money earners the mob had seen since Al Capone," and the youngest individual on Fortune magazine's survey of "The Fifty Biggest Mafia Bosses" (Vanity Fair magazine), ranking #18, just 5 spots behind John Gotti.  His autobiography, Blood Covenant, tells his story from the early days in the mob and rise to power through his damascus road experience that changed his life forever and led him to do the unthinkable, the unexpected, and by some, the unbelievable - Quit the Mob!

"Quit the Mob?  Only in a coffin!" … or so says law enforcement officials and mobsters.  But Michael found his own Damascus Road that began with a beautiful woman, Cammy.  The story of his changed life is a testament that reaches into the heart of any man regardless of their past or the present condition of their lives.  Determined to use the compelling experiences of his former life for the benefit of at-risk youth, professional and student athletes, corporate executives and for anyone seeking the inspiration to beat the odds and make positive changes in their lives, he has become a highly regarded motivator and a source of invaluable information.  Michael candidly describes how he survived dozens of grand jury appearances, 3 major racketeering indictments, 5 criminal trials, 7 years in prison and a Mafia death sentence.  He tells how he engaged bankers, corporate executives, union officials and professional and student athletes in a wide variety of financial scams.  His open and honest presentations are fresh and unique.  Don't miss Michael's radical life-changing story of transformation!