Physician, Author, Public Healthcare Activist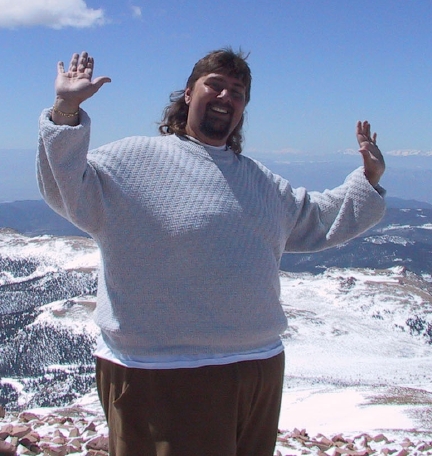 Dr.Nicholas Yphantides - Taking action by "Living Large" is "dr. Nick's" modus operandi, because Dr. Nicholas Yphantides is a doer. Whether it's a patint who needs heath care, or several UCSD medical students who need a mentor, or a teenager who needs a big brother, "dr. Nick" is there--always taking action on behalf of people who need his help.

But then cancer hit "dr. Nick" hard and he looked in the mirror and realized he was the one who needed help. He had stopped walking his talk and had started giving advice to his patients that reeked of that up-side-down adage, "do what I say not what I do." Successful and accomplished yet on the verge of self-destruction, a victim of cancer and over-weight and out-of-control, "dr. Nick" faced the real prospect of losing life itself.
So he took action! He resigned from all his clinic commitments and set his political career aside. He headed out on a 38,000 mile journey with an aggressive diet an exercise program and a love for baseball--he decided to attend 110 Major League Baseball games in all 30 Major League Parks and lost 270 pounds along the way. And miracle of all miracles-with help from the most important person in his life-amazing as it may sound, he did the unthinkable. He was months into his journey when he arrived in "The Big Apple" on September 10, 2001. That's right, the day before "9-11"! There he was, in New York City, the day before a city needed a Doctor who was ready and willing and able to walk his talk.
A survivor of cancer and a survivor in life, "dr. Nick" continues to walk his talk, from serving as an active health care provider to consulting with multiple community non-profit organizations.  He was even recently invited to the U.S. Department of Health and Human Services in Washington D.C. to share his adventure.  You don't want to miss "dr. Nick's" story of "Living Large" and how life became real and meaningful by way of a "Big Fat Greek Miracle."
Dr. Nick ... Author of "My Big Fat Greek Diet" ... at the beginning of his health trek!