Composers, Authors, Film Producers

Jim & Karen Covell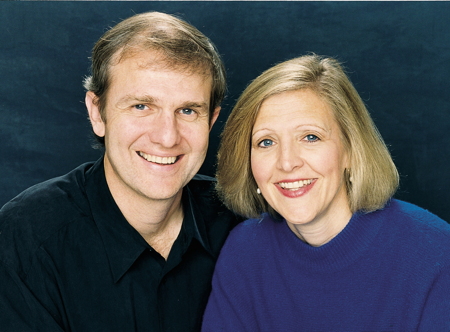 Jim and Karen are authors (The Day I Met God, How To Talk About Jesus - Without Freaking Out, and The J Bomb). Jim is a USC graduate in music composition. He has written scores for television series and specials such as The New Get Smart and U. S. Marshals, and feature films that include The Elevator starring Martin Landau, Left Behind and The Ride, as well as the children's series McGee and Me, which has been heard in over 51 different countries daily.
     Karen is also a USC graduate. She is a film producer, and has worked as an associate producer of Headlines and Legends with Matt Lauer and as a co-producer of the television special America's Throwaway Children for Boys and Girls Town. She was the coordinating producer for the PAX special Changed Lives: Miracles of the Passion, and the assistant producer for a CBS-TV movie The Two Lives of Carol Letner. She is a frequent speaker at colleges, conferences and churches across the country.
     Jim and Karen wrote "The Day I Met God" to feature true stories about miraculous life-changing encounters with God by well-known public figures, as well as many of today's average men and women. Endorsements have included Martha Williamson, Executive Producer, Touched by an Angel, who said, "A book for anyone who has ever been on a spiritual journey. This is where the journey ended—and began." And Michael Warren, Executive Producer, Warner Bros. Television, "For thirty years, I have been telling stories on television. If I were starting all over again, I would start by telling the stories in "The Day I Met God" . . . stories so powerful because they are true."
     Jim & Karen Covell are special people who are enthused about sharing their very special story about "The Day They Met God." It's a remarkable story, one that you will not want to miss hearing.